Discover more from Cathleen Falsani: This Numinous World
Observations from a life of looking by the author and journalist Cathleen Falsani
Over 2,000 subscribers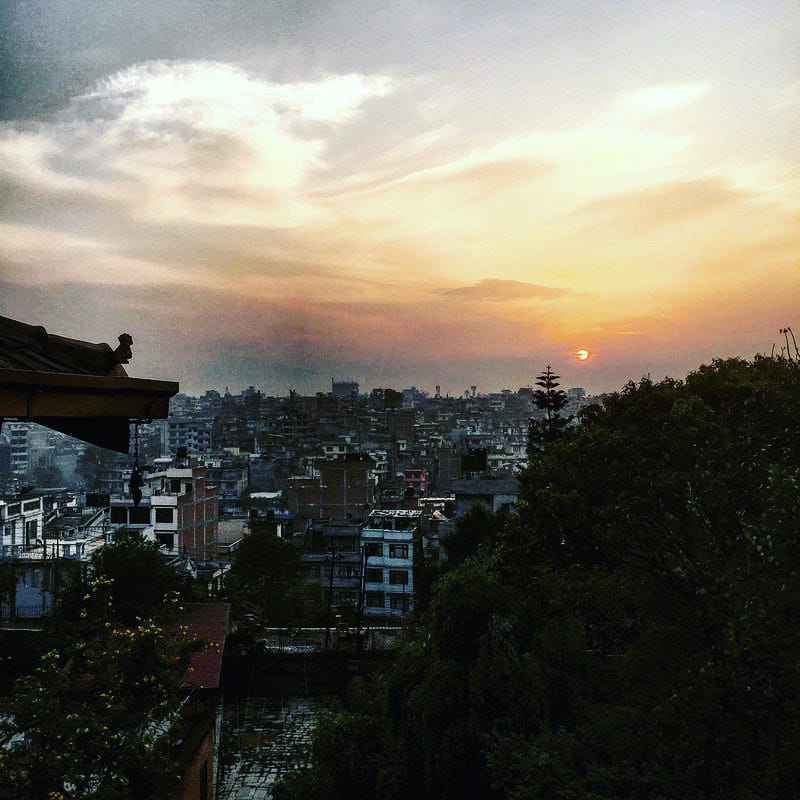 All week, I've been trying to recall where I'd seen light refracted by smoke the way it has been this week here in Southern California, 80 miles or more from the nearest wildfires raging up and down the West Coast.
Today I finally remembered where it was: Kathmandu, Nepal, a week after the devastating earthquake in April 2015, where the air (never in great condition because of pollution from brick factories and other largely unregulated industry) was filled with smoke from all the cremations going nearly around the clock for days at Pashupatinath, the Hindu temple on the banks of the Bagmati river that wends through the capital city.
Then, the weight of loss was tangible—we inhaled it in gasps. It was the first time I wore a mask walking in public. Nearly everyone in Kathmandu wore a mask. To protect their lungs; to keep the stuff of mourning from finding purchase inside their bodies where it might summon infection, disease, death.
I feel it again here, now. An airborne kind of grief that casts a literal pall over everything. "It's like we're actually breathing fear," a friend remarked yesterday.
It brings to mind the contemplative mantra, "inhale peace, exhale joy."
If we're inhaling fear, what are we exhaling?
#nolitimere #luxintenebrislucet