Discover more from Cathleen Falsani: This Numinous World
Observations from a life of looking by the author and journalist Cathleen Falsani
Over 2,000 subscribers
Light Rafts for Flagging Spirits | Vol 1.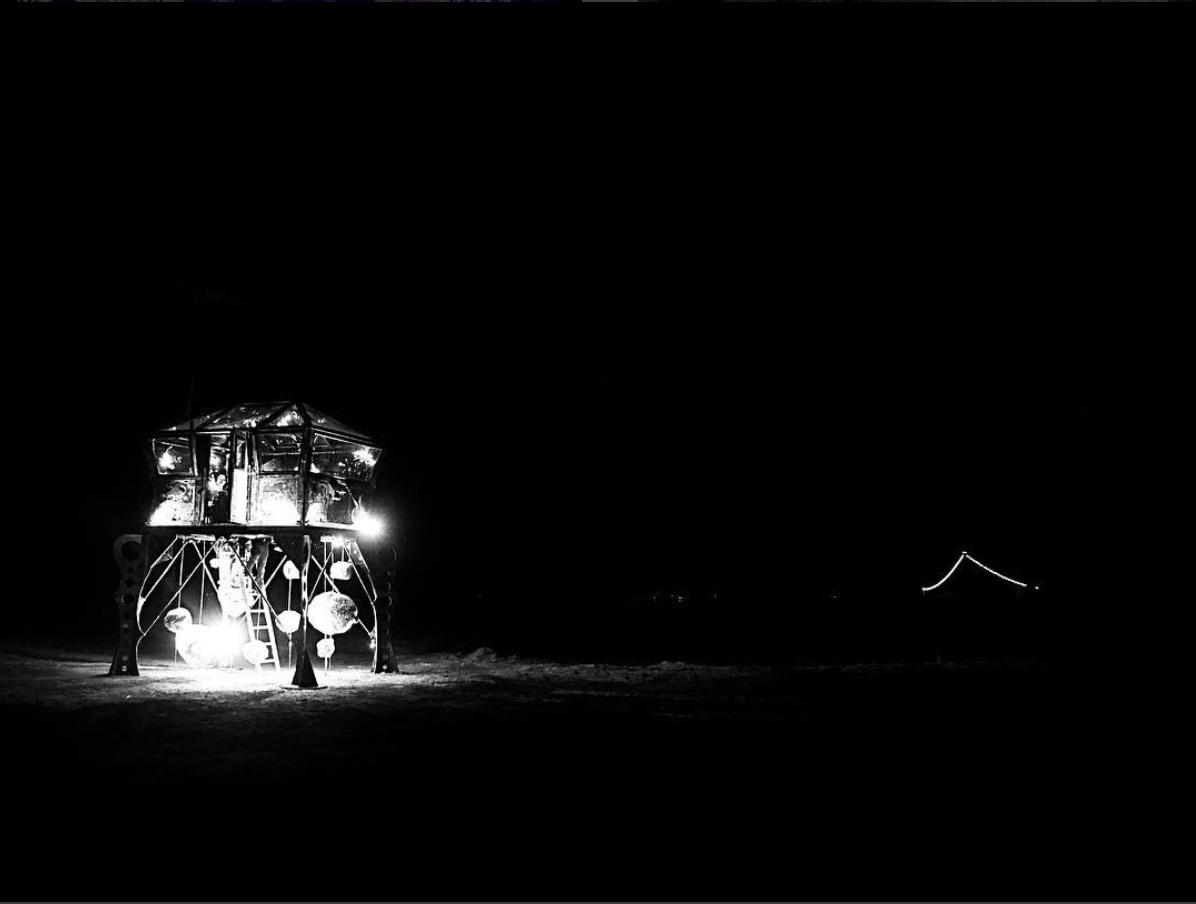 Each Friday, I will share with you a short list of films, music, photographs, exhibitions, stories, spoken-word, and other found objects/creative endeavors I've collected in recent days that have helped buoy my spirit and I hope might do the same for yours.
A film by Mike Hannon | Ireland
Early this week, my spiritual director shared this short film with me. It's a slow, quiet, exquisite meditation on silence, solitude, listening, and the light in Ireland's Connemara, where it was filmed. It follows Rodney Thompson, a man now in his 70s, who spent much of the last 30 years on his own in a small hermitage (without electricity or running water) in the wild West of Ireland, near Roundstone, County Galway. (You can read a bit more about the film HERE. )
The 18-minute-long film is simply gorgeous. I've found myself going back to it again and again this week, to look and listen deeper. You might, too.

A clever new website that houses an instant cure for cabin fever.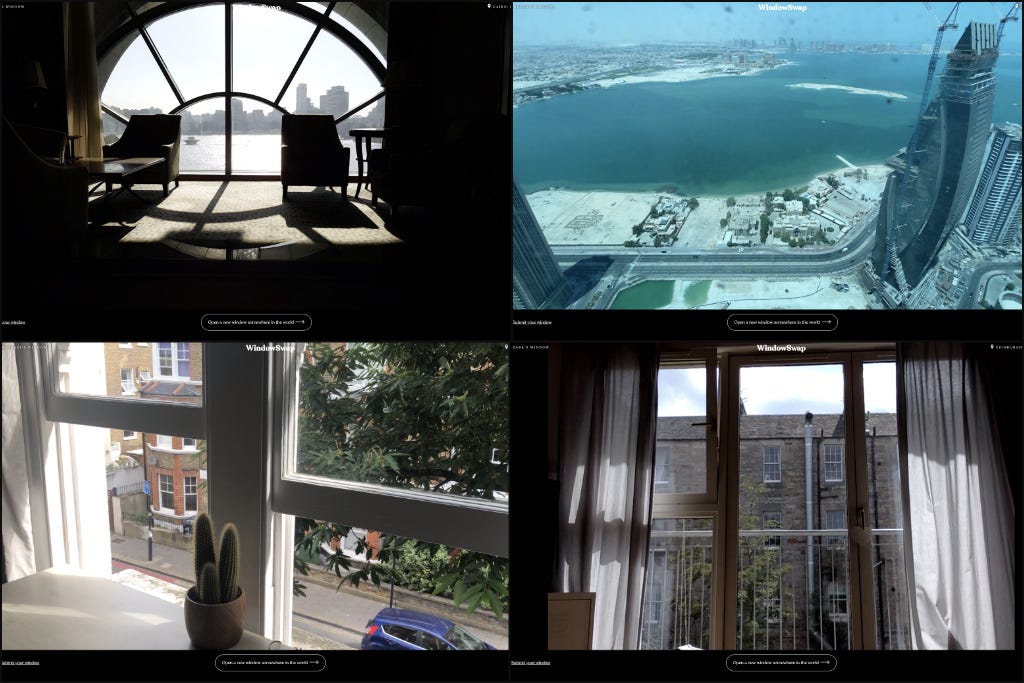 "Open a new window to somewhere else in the world."
That is simple invitation posted on the WindowSwap landing page. And since its inceptions a few months ago, thousands of people all over the world have responded.
WindowSwap is designed to slake the wanderlust of "stationary pilgrims" like myself by allowing us to see the world from someone else's point of view—literally. Users are able to upload, share, and view 10-minute video clips where the camera stands still and records what you can see through windows and doors from the inside out. The videos play on a loop. The result is that the audience feels as if we're experiencing the views in real-time.
From the spectacular (there's one video taken from a flat in Cairo that looks out at the pyramids) to the spectacularly quotidian (rain on a window in China, cats walking in and out of the frame from a window in the American Midwest), each video provides a fresh view and different light that serve as a psychic palate-cleanser and antidote no matter how bleak and dark the day feels where you are. It is the ultimate slow-travel.
Sonali Ranjit and Vaishnav Balasubramaniam of Singapore co-created WindowSwap after hearing from a friend who was locked down in Barcelona and sick of the view from there (hard to believe but there you have it.
"Something strange overcomes you when you look at all these personal snippets of people's lives," Ranjit told the CBC Radio show Tapestry. "And I realized that it was this - what I heard somewhere called sonder. It's that feeling you get sometimes when you're on a bus, or you're walking through a crowded street and you realize that everybody around you, that you're walking past, you're bumping into, everybody has their own rich, complex lives."
WindowSwap is "a place on the internet where all we travel-hungry fools share our 'window views' to help each other feel a little bit better," the website saysy, "till we can (responsibly) explore our beautiful planet again."
3.
Lightenings viii
| By Seamus Heaney
Mysterious. Miraculous. Marvellous.
The great man himself reads his Nobel Prize-winning poem "Lightenings viii" here illustrated by the Irish filmmaker and visual artist Eoghan Kidney for RTE.
4. The Keep Going Song | By The Bengsons
The Bengsons are a family band comprised of composer-performers Abigail and Shaun Bengson, a married couple who perform together most recently from Shaun's parents' house in Dayton, Ohio.
If you want to see these wonderful humans perform this hopeful, funny, poignant, prayerful song, click through to their Instagram video post from earlier this week.
5. Everyday Life: Live in Jordan | Coldplay
On November 22, 2019, Coldplay performed their new album Everyday Life live from atop the Amman Citadel in Jordan—the first half at sunrise, the second half at sunset. When I have trouble sleeping, which is all too often these last fretful months, I sometimes reach for this hour-long recording to help walk me back to sleep in peace or fill my wakefulness with joy.