Discover more from Cathleen Falsani: This Numinous World
Observations from a life of looking by the author and journalist Cathleen Falsani
Over 2,000 subscribers
Lux In Tenebris Lucet: Thursday, December 1
Day 4 of our 28-day Advent journey of mini-dispatches to give you pause and light.
"Whatever language you prefer, the apparent truth is that we belong to a web of creation in which nothing, absolutely nothing, is inconsequential. The hairs of your head, a baby's sneeze, the gravitational pull of an electron at the far edge of the Milky Way – none of these things is negligible. Not one of them can be subtracted from creation, or even rounded off, without changing the whole gorgeous geometry of the universe. Day by day, we may not be able to measure their effect, but that does not seem to bother them. They just go on doing their jobs, helping to lay down the patterns that give shape to our lives."
—Barbara Brown Taylor, The Luminous Web


---


"For everything, absolutely everything, above and below, visible and invisible, rank after rank after rank of angels—everything got started in him and finds its purpose in him. He was there before any of it came into existence and holds it all together right up to this moment."
— Colossians 1 (MSG)
---
Earlier essays on Advent:
---
Bonus | World AIDS Day:
Today, on this World AIDS Day, I hummed a few bars for U2.com about the day I climbed aboard a tour bus in a blizzard in Nebraska on December 1, 2002, with a band of AIDS activists whose work and influence forever changed my life.
You can read about that story and many others told by the great Ugandan AIDS activist and chief-inspirer Agnes Nyamayarwo in her new book Finding Solace: A Journey of Hope After Tragedy, and a few Bono tells in his new memoir, Surrender, in my story 'On Their Shoulders We Have Stood' at U2.com HERE.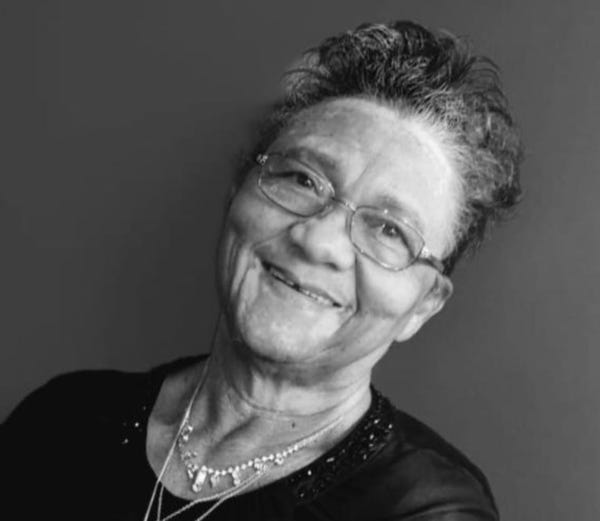 ---